If you sell online, you know the problem. How many people place things in their carts but don't come back? For some e-Commerce companies, they convert fewer than 20% of orders placed in carts, usually because they are withholding pricing (or shipping charges) before the item goes in the cart. But all e-Commerce sites find a drop off when some percentage of their customers abandon their carts. I recently saw an interesting approach–an appeal to emotion to complete the checkout.
You're probably familiar with some of the approaches to restore opportunities from abandoned carts, generally called retargeting. The typical approach is to offer a coupon to come back and complete the purchase. This can obviously be effective, but it requires a discount to the profit margin. Many retailers believe that is a reasonable price to pay, because they are getting a less-profitable order instead of getting no order at all.
But Kmart has an approach that I had not seen before, an e-mail appealing to your emotions: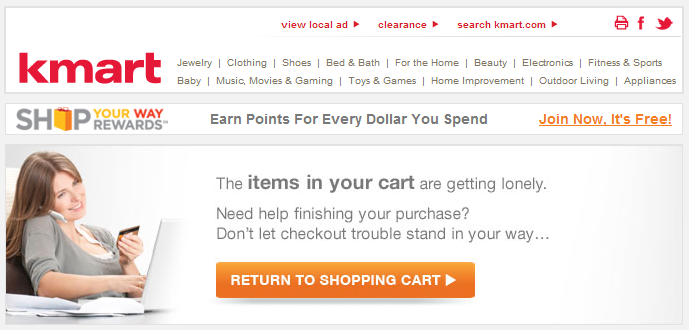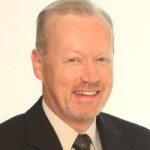 Mike Moran has a unique blend of marketing and technology skills that he applies to raise return on investment for large marketing programs. Mike is a former IBM Distinguished Engineer and a senior strategist at Converseon, a leading social consultancy. Mike is the author of two books on digital marketing, an instructor at several leading universities, as well as a Senior Fellow at the Society for New Communications Research.