Marketing has always had an element of deception, even to the point that commentators believe that search marketers are nothing more than spammers. So-called "black hat SEO" has persisted for a simple reason–it has worked. But marketing, including search marketing, is becoming more and more a matter of customer relationships rather than traditional persuasion—now you can no longer fool people for any period of time.  I gave a Webinar yesterday that shows you how to start practicing "white hat SEO" to lead to your success.
This Webinar shows you how to connect with your Web site visitors instead of just optimizing your pages.  I talk about creating helpful multimedia content that attracts visitors to your Web site, and how Google's Panda ranking algorithm is changing the world of SEO.  In this free 30-minute Biznology® Webinar, I explain how to use legitimate means to increase your search results.  I give the dos and don'ts of optimizing for search in today's changing environment.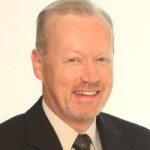 Mike Moran has a unique blend of marketing and technology skills that he applies to raise return on investment for large marketing programs. Mike is a former IBM Distinguished Engineer and the Senior Strategist at Converseon, a leading social consultancy. Mike is the author of two books on digital marketing, an instructor at several leading universities, as well as a Senior Fellow at the Society of New Communications Research.