Image by preater via Flickr
I run across clients every day that want to expand internationally, and naturally, they expect to use search marketing to do it. So, they carefully choose the Web pages they need to translate into local languages, they throw open the doors to the country Web sites, and hear the sound of…crickets. What went wrong? They carefully optimized their original Web site for search and they hired capable translators to convert them to other languages. But they missed an important step.
It sounds like the right things to do. Write the site in English, do all of your search optimization, and it works great. But when you translate your site to French, you aren't done. You must redo your optimization for search.
Here's why. Just imagine that you originally wrote your pages in French for your computer business. You've done all the optimization for search, and it's working fine–in French. When you translate it to English, the translator correctly uses all the words required, but he constantly refers to "notebook" computers, rather than "laptops."
Is the translation correct? Yes. Is it search optimized? No. People use the word "laptop" in their searches far more often than the word "notebook." If your site uses the less popular word, you'll get far fewer searcher visits.
Instead, you need to repeat your search optimization work in every language. Each time you translate, you must repeat the keyword research to determine popular terms and then use them in the translated text.
It costs more than relying on your translators, but the advantage is that the searchers actually find your translated site. If you want to save money, you can, but you're likely to find that your translators are not search experts.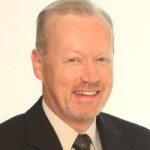 Mike Moran has a unique blend of marketing and technology skills that he applies to raise return on investment for large marketing programs. Mike is a former IBM Distinguished Engineer and a senior strategist at Converseon, a leading social consultancy. Mike is the author of two books on digital marketing, an instructor at several leading universities, as well as a Senior Fellow at the Society for New Communications Research.