Image by Danard Vincente via Flickr
Last week, I conducted a Webinar for those of you that have very little of something that marketers usually need a lot of: cash. Luckily, search marketing is one place where cash is optional, at least when you take the steps that I propose. If you're a skinflint, a cheapskate, or a tightwad, just like me, check out the free one-hour Skinflint Search Marketing Webinar, where I help you succeed in search marketing for my favorite price: free.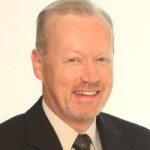 Mike Moran has a unique blend of marketing and technology skills that he applies to raise return on investment for large marketing programs. Mike is a former IBM Distinguished Engineer and a senior strategist at Converseon, a leading social consultancy. Mike is the author of two books on digital marketing, an instructor at several leading universities, as well as a Senior Fellow at the Society for New Communications Research.