If your facility with a camera ended with the model pictured at left, you and I have a lot in common. But you still need to add photos to your blog posts and Web articles, just for visual appeal. So where do you get photos without paying an arm and a leg? Find out how to legally use free photos in my latest article for Search Engine Guide, "Free Pictures Done Right."
Photo courtesy of John Kratz under Creative Commons license.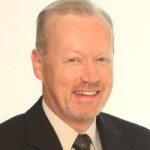 Mike Moran has a unique blend of marketing and technology skills that he applies to raise return on investment for large marketing programs. Mike is a former IBM Distinguished Engineer and the Senior Strategist at Converseon, a leading social consultancy. Mike is the author of two books on digital marketing, an instructor at several leading universities, as well as a Senior Fellow at the Society of New Communications Research.