Quick: Which online marketing technique, according to Foresee Results, is used by 72 percent of the top Internet retailers and is the most influential factor in purchase for 39% of all buyers? The answer is customer ratings and reviews. So why aren't you using them on your site?

For most online marketers, it's all about fear—fear of negative reviews. David Seifert, Director of Direct Marketing Operations for outdoors retailer Bass Pro Shops, sums it up: "As a retailer, you never want to say anything bad about something you sell." But the fear is overblown—"Only seven to eight percent are negative reviews," according to David.
The negative reviews are a small price to pay for some impressive results. Customers want to see negative reviews—it makes all of other reviews more credible. The Senior Director of e-Commerce for CompUSA, Al Hurlebaus, notes that after the US technology retailer added product reviews to its site, "Every single [product] category improved its conversion rate."
Customer reviews and ratings are moving beyond products into services. US telephone company AT&T has launched reviews on YELLOWPAGES.COM, allowing consumers to rate any business, from a local plumber to a global retailer.
You might be growing convinced that offering reviews is a good idea for product retailers and service directories. After all, if one listing gets bad reviews maybe they'll by something else from you. But it takes real guts for a product manufacturer to post reviews—negative ratings might send customers to your biggest competitor. I've highlighted Sun Microsystem's use of product reviews in the past in the hope that more manufacturers will take the plunge.
Product ratings and reviews are proven to lead to higher conversions, but they also provide an invaluable listening post for customer feedback. David says Bass Pro monitors the top-rated and lowest-rated items and "we fix things not designed correctly." "It gives [CompUSA] information about what's important to them," says Al.
But do reviews change customer perceptions? According to Curt Sasaki, Vice President of .SUN Web, "If you read and respond to what people say, people think, 'Hey, Sun actually listened.'" In an era with so little trust in marketing, that may be the biggest benefit of all.
---

Like this post?
Sign up for our emails here.
---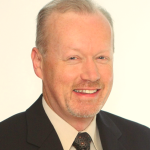 Mike Moran has a unique blend of marketing and technology skills that he applies to raise return on investment for large marketing programs. Mike is a former IBM Distinguished Engineer and a senior strategist at Converseon, a leading social consultancy. Mike is the author of two books on digital marketing, an instructor at several leading universities, as well as a Senior Fellow at the Society for New Communications Research.