I once read about a railroad company that found that most accidents involved the caboose, so they decided to leave off the caboose from then on, for safety reasons.
I was reminded of that story when reading Avinash Kaushik's great post today on the uselessness of the "top exit page" report. I've had the same thought myself many times (like whenever someone shows me that report), but I never bothered to write a blog entry about it. Avinash is right on all counts. He says that when you have a very well-structured experience (your customer dropped an item in the cart and fainted dead away before the confirmation page), then you want to use multivariate testing to fix the pages where they exit. But 98% of your visitors exit and fixing most exit pages will just make them exit somewhere else—fixing that page is like leaving off the caboose. If the caboose wasn't the last car of the train, then another one would be.
---

Like this post?
Sign up for our emails here.
---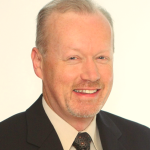 Mike Moran has a unique blend of marketing and technology skills that he applies to raise return on investment for large marketing programs. Mike is a former IBM Distinguished Engineer and a senior strategist at Converseon, a leading social consultancy. Mike is the author of two books on digital marketing, an instructor at several leading universities, as well as a Senior Fellow at the Society for New Communications Research.