If you're interested in Web metrics and you don't read Avinash Kaushik's blog, Occam's Razor, you don't know what you're missing. Many top bloggers do short posts several times a day, but Avinash prefers longer pieces written less frequently. If you try him out, I think you'll like his style, too. Sometimes he does interviews with folks in the industry—today's is with me. So I hope you check out Ten Minutes with Mike Moran. Thanks, Avinash.
---

Like this post?
Sign up for our emails here.
---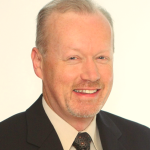 Mike Moran has a unique blend of marketing and technology skills that he applies to raise return on investment for large marketing programs. Mike is a former IBM Distinguished Engineer and a senior strategist at Converseon, a leading social consultancy. Mike is the author of two books on digital marketing, an instructor at several leading universities, as well as a Senior Fellow at the Society for New Communications Research.