Here's a preview of my pitch at the BtoB NetMarketing Breakfast today in New York City. So many people are interested in search marketing these days, but they don't always know where to start. In this presentation, I explain the two biggest ways that search marketing has an impact on your overall marketing program. I show how IBM did it and how you can too, once you understand the Marketing Impact of Search.
---

Like this post?
Sign up for our emails here.
---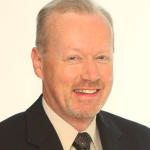 Mike Moran has a unique blend of marketing and technology skills that he applies to raise return on investment for large marketing programs. Mike is a former IBM Distinguished Engineer and a senior strategist at Converseon, Revealed Context, and SoloSegment. Mike is the author of three books on digital marketing and is an instructor at Rutgers Business School. He is a member of the Board of Directors of SEMPO, a Senior Fellow at the Society for New Communications Research, and a Certified Speaking Professional.